Research
A Community of Contrasts: AANHPI in the South
by
Asian Americans Advancing Justice
|
September 26, 2014
Learn about the languages, education, income, and more of Asian Americans and NHPI in Atlanta, Dallas, Houston, Miami, and Washington, DC.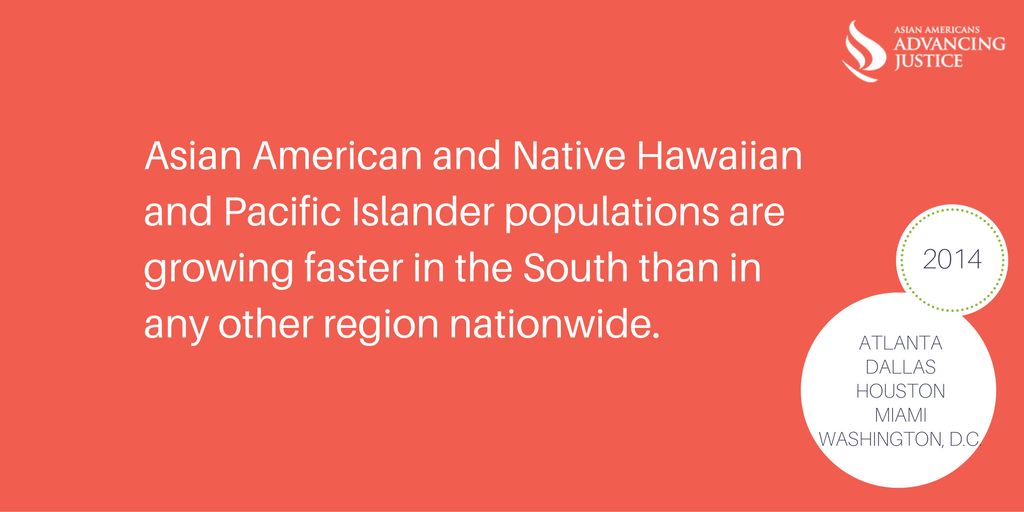 A Community of Contrasts: Asian Americans, Native Hawaiians and Pacific Islanders in the South is a much needed resource supporting growing Asian American and NHPI movements in Florida, Georgia, Texas, and the Washington, D.C. metropolitan region with concrete and up-to-date data and policy recommendations.
While some reports on Asian Americans and NHPI paint a simplistically glossy picture, this report provides a fuller and richer portrait of the social, economic, and political challenges and opportunities our communities face. This resource can provide content for public education efforts, better inform policy campaigns, and ensure that community leaders have key information.