Wholestory Education (WE) Campaign
Across the country, our ability to learn history truthfully and have honest discussions about diversity, racism, and sexism are under attack. We are working to change that.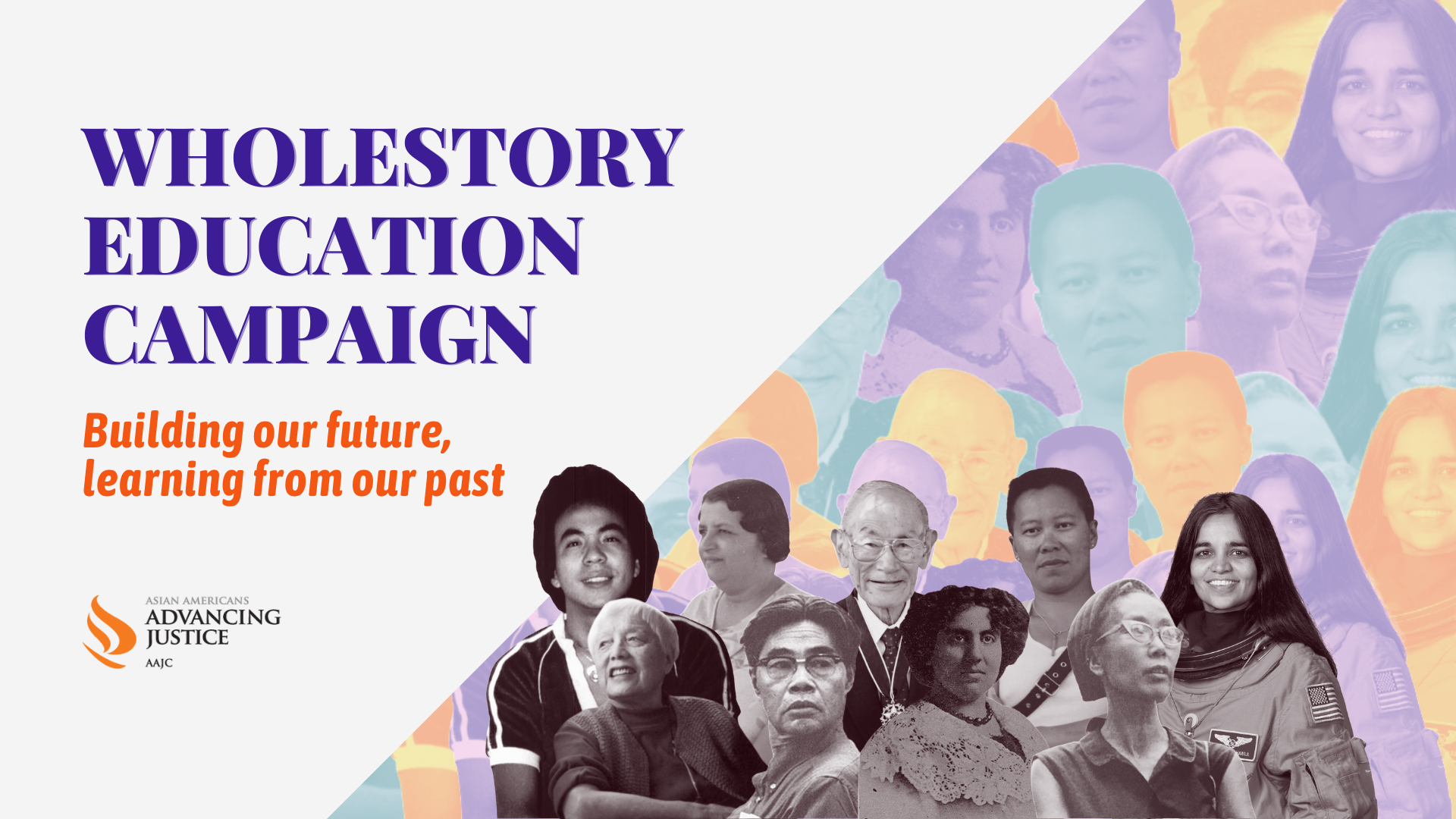 Laws are being passed in states across the country that threaten our children's right to learn about our history uncensored and honestly. As of January 2022, at least 122 state-level bills aimed at restricting the teaching of diversity, history, and truth have been pre-filed or introduced around the country. Any opposition directly impedes our ability to tell the whole histories of Asian American, Black American, Indigenous, and Latino/Latinx American communities in schools which is necessary to build a more inclusive future for all.
Through the Wholestory Education (WE) Campaign, Asian Americans Advancing Justice – AAJC is committed to providing free resources and events for individuals and organizations to begin, supplement, or further advocacy in their communities for more comprehensive, honest, and empowering education. Join us by using our resources below to learn more, speak out, and take action.
Learn
Read about how education plays an important role in building a more inclusive future for all Americans.
Speak
Find tools to help begin the conversation at the local, state, or national level.
Take Action
Mobilize yourself, your organization, or your community using these resources.
The Asian American Education Project

The Asian American Education Project hosts free workshops for K-12 teachers designed to promote the inclusion of historically and culturally competent curriculum about Asian Americans nationwide. Their website also provides free online lesson plans with a tailored K–12 curriculum for educators to teach this rich history in their classroom.

Wholestory Education Resource Guide

This living resource guide is intended to serve as a starting point to learn more about the issues at stake, what is happening in your state, and what you need to know to join the effort to learn and share our history and build a more inclusive future. The guide is regularly updated with essential readings, toolkits and messaging guides, state and local resources, and resources for parents, youth, and educators.
Questions or opportunities to collaborate with Advancing Justice - AAJC's WE Campaign? Submit your request through our contact form.