American Courage Awards
Our 22nd annual American Courage Awards reception will be held October 4, 2018.
2018 American Courage Awards
Asian Americans Advancing Justice | AAJC, cordially invites you to attend the 22nd annual American Courage Awards reception. Click here for the invitation.
This is a ticketed event and prices are as follows:

$250 - Premium Ticket (includes 1 Ticket to VIP Reception)
$150 - General Ticket
$125 - Non-profit Ticket
$75 - Student Ticket
Dress Code: Business Attire

To submit your credit card payment, please click this link, or please fill out the sponsorship form and mail your check payment to Advancing Justice - AAJC. 

QUESTIONS? Please contact Jessica Hamlett at jhamlett@advancingjustice-aajc.org.
Thank you, sponsors!
CHAIRMAN'S CIRCLE
PRESIDENT'S CIRCLE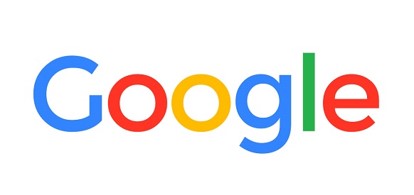 DIRECTOR'S CIRCLE
Gina Shishima and David Sosa
 
EXECUTIVE CIRCLE
CBS Corporation
Finnegan, Henderson, Farabow, Garrett & Dunner, LLP
The Rockefeller Group
WilmerHale
BENEFACTOR
First Capitol Consulting, Inc.
Huton Andrews Kurth LLP
Jones Day
Mark Fordham
Marriott International, Inc.
Paul W. and Dr. Mary Y. Lee
PepsiCo
ADVOCATE
The Asian Pacific American Institute for Congressional Studies
BB&T
Davis, Graham & Stubbs
Diana Liu
Ginger Lew
Ivan & Sharon Fong
John Flock
Morgan, Lewis & Bockius LLP
Nichols Liu LLP 
United Food & Commercial Workers International
PARTNER
Abercrombie & Associates, LLP
Airbnb
APIA Scholars (formerly known as APIASF)
Cohen & Gresser LLP
Crowell & Moring LLP
Grace Fremlin
Hogan Lovells US LLP
Law Offices of William C. Hou
Linda Mar Weidman & Scott Weidman
Paul & Louann Igasaki
Skip Rhodes
Raymound Lin
The Pancholy Family
UNITEHERE!
2017 recipients of our annual American Courage Awards
The American Courage Award
Neal K. Katyal
Partner, Hogan Lovells and Saunders Professor, Georgetown University
The Bridge Builder Award
Starbucks Coffee Company
The Changemaker Award
Linda Sarsour
Civil Rights Activist and Leader of Women's March
The President's Award
Michael M. Honda
former Member of Congress, U.S. House of Representatives
A special thank you to our sponsors for supporting our mission and making our work possible.
CHAIRMAN'S CIRCLE
PRESIDENT'S CIRCLE
DIRECTOR'S CIRCLE
Southwest Airlines is proud to support American Courage Awards
EXECUTIVE CIRCLE
BB&T
CBS Corporation
Marriott International, Inc.
National Cable & Telecommunications Association
Nielsen
PepsiCo
Starbucks Coffee Company
Walmart Corporation
WilmerHale
BENEFACTOR
AMOA, IW Group, Admerasia
Hogan Lovells US LLP
K&L Gates LLP
The Walt Disney Company
ADVOCATE
Finnegan, Henderson, Farabow, Garrett & Dunner LLP
John Flock
Gelman, Rosenberg & Freedman CPAs
Goulston & Storrs
Morgan Lewis
Nichols Liu LLP
Norton Rose Fulbright
United Food & Commercial Workers International Union
Wiley Rein LLP
PARTNER
3M
Andrews Kurth Kenyon LLP
Crowell & Moring LLP
Davis Graham & Stubbs LLP
Grace Parke Fremlin
Ginger Lew
Law Offices of William C. Hou
Paul and Louann Igasaki
The Pancholy Family
UNITEHERE!
Linda Mar Weidman and Scott Weidman